Mapping Islam
I wanted to see how much Islam has spread into the Middle East and Europe over the last 100 years. The Association for Religion Data Archives just added a terrific dataset that has a lot of historical data regarding the world's religious demography. The title is: U.S. Religion Census: Religious Congregations and Membership Study, 2010. A link to the dataset is here.
The syntax to create the map is below: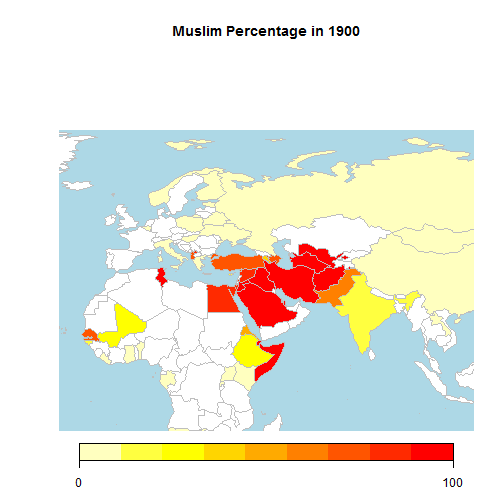 I repeated this syntax for 1910, 1920, etc. to 2010.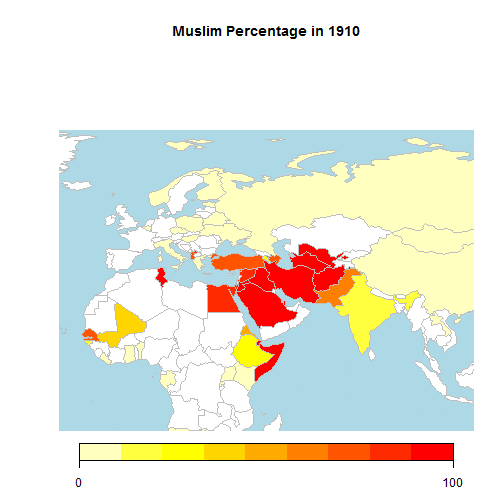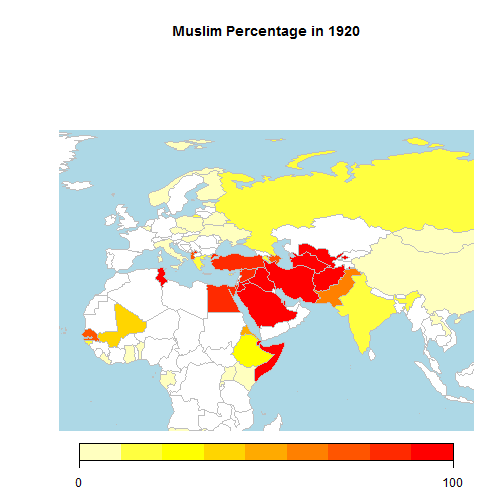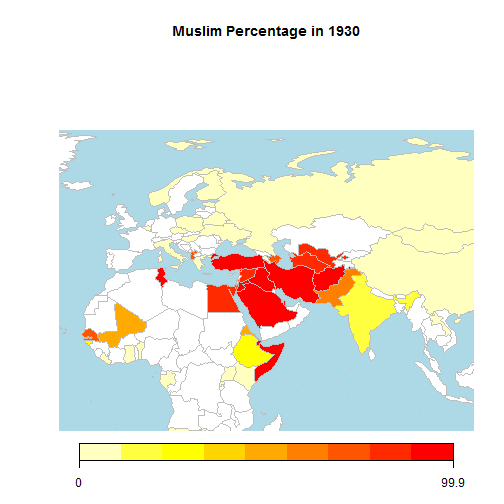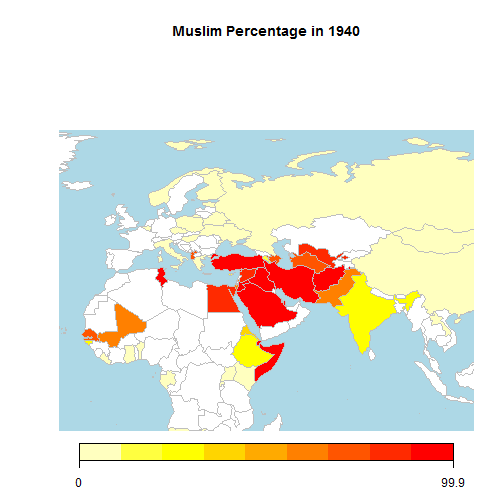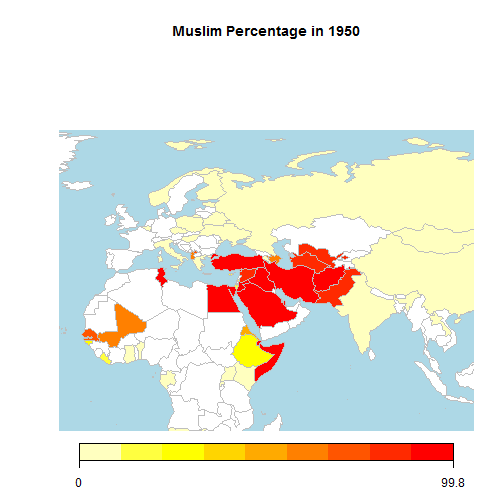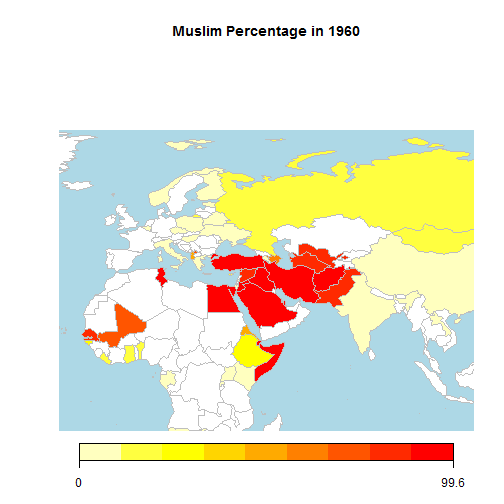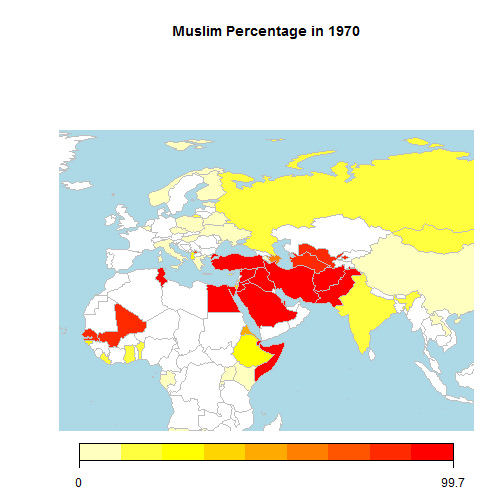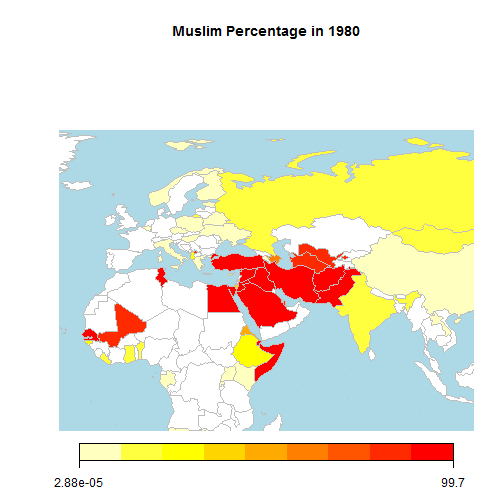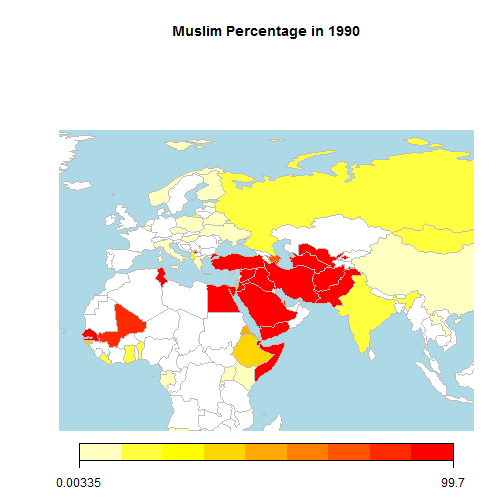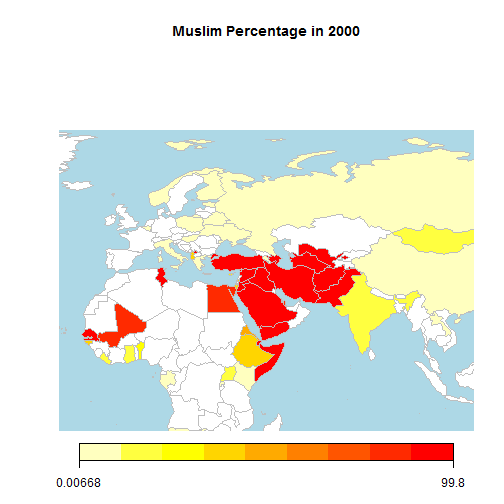 I took those 11 images and used an online tool to create an animated gif. That website is GifMaker
A final version of the animated gif can be found at IMGUR